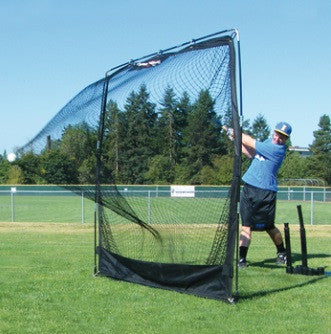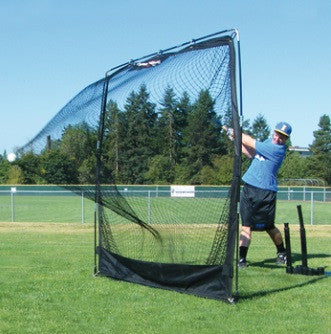 Jugs
Jugs Travel Screen - More stock on the way!
 A 7-foot screen with a huge 6.5' x 6.5' Hitting Sock.
•  Sets up in less than 2 minutes!
•  Comes complete with Heavy-Duty 30" nylon travel bag and removable flip-over strike zone.
•  Will not tip over in windy conditions.
•  Designed for use with regulation size baseballs and softballs.
•  Weighs just 25 lbs.