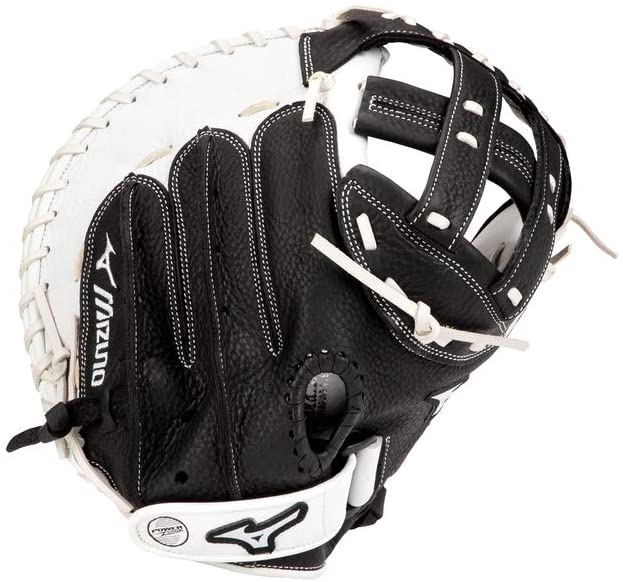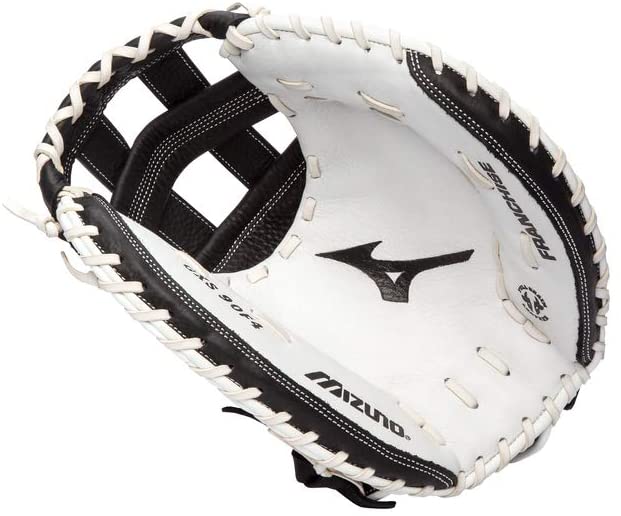 Mizuno
GXS90F4 Franchise Catchers Mitt POPULAR
Best value in RHT and 34"

Designed for the Fastpitch Player

Full Grain Leather Shell & Laced Binding: Premium quality design with great durability.

Parashock + Palm Pad: Increases impact absorption for less sting.

V-Flex Notch: Helps initiate easy closure.

Double Hinge Heel: Thumb and pinky hinges create a centered, wider pocket.