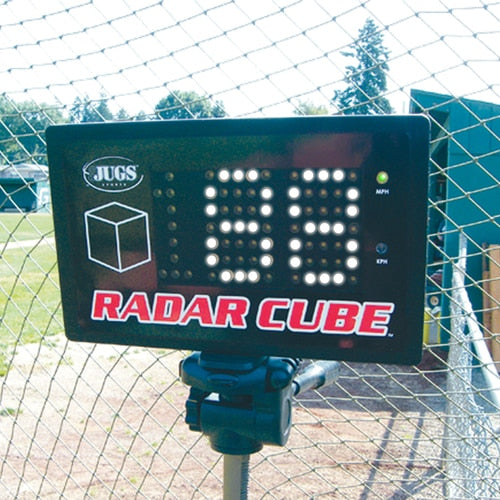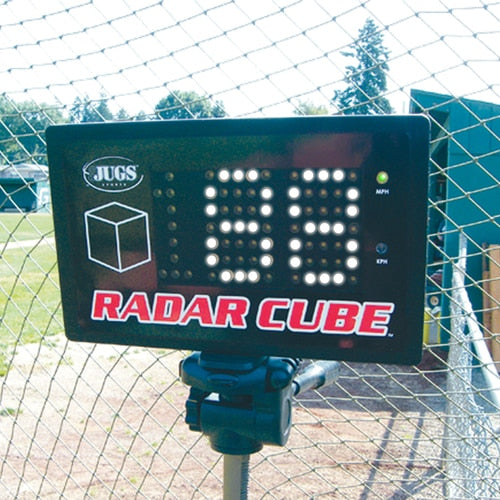 Jugs
Radar Cube
Portable Compact Design: Size: 7'' high x 11'' wide, Weight: 1.5 lbs.
Operates on 6 AA batteries (included) or with the optional AC adapter (sold separately).
Clock speeds from 32 mph–100+ mph.
Large bright 3'' LED numbers—Great visibility for indoor or outdoor use.
Players, coaches and fans see real-time accurate speeds.
Tripod mount or hanging compatible.